Manhattan Bankruptcy Attorney
Nearly 1,000 Bankruptcy Cases Handled — Let Us Help You Get a Fresh Start, Free of Debt!
Making the decision to declare bankruptcy can be difficult, but filing can offer a fresh start for people faced with crushing debt and little means to pay it off. Every individual, married couple, and business has the legal right to file bankruptcy in the event that they become unable to pay their bills and feel crushed under the weight of accumulating debt. For many, bankruptcy can be a fresh start after tough financial times. At Roman & Associates, we can help you determine your best option for debt relief, negotiate with creditors, and represent you in bankruptcy court. We will lend a compassionate hand to your situation and help you out of your financial mess.
---
Schedule an initial consultation online or at (888) 643-2460 to learn more. Se habla español.
---
Who Should File Bankruptcy?
From the moment you file bankruptcy, you're granted an automatic stay while the court considers your eligibility for discharge or reorganization of debt. This stay prevents creditors from making any further collection attempts, and your home will be protected from foreclosure proceedings until your debts are discharged by the federal bankruptcy court.
In New York, certain assets are also exempt, including:
certain amounts of equity in your car and home;
most of your clothing, furniture, and household items;
items you need for your job; and
benefits like child support, Social Security, retirement funds, and other forms of public assistance.
Bankruptcy has many benefits, but it's a serious step and should only be taken once alternative options have been considered.
Bankruptcy may not be the best option if you:
have debts that aren't dischargeable, such as child support, student loans, and criminal fines;
are likely to get into debt again soon after your discharge;
have non-exempt property that you don't want to lose;
have mostly exempt assets and income; or
have not filed your income tax returns.
Our firm will examine your situation to determine if you should pursue bankruptcy.
We help clients with:
Debt analysis: Before advising you on your bankruptcy options, we do an in-depth evaluation of your income, debts, and other expenses. Based on these results, we can determine whether a feasible plan can be worked out with creditors to restructure your debt.
Negotiations: Lenders and loan servicers have an interest in preventing defaults, since bankruptcy often defeats their ability to collect. We work with creditors on plans for debt consolidation, restructuring, and loan forgiveness.
Loss mitigation programs: If you are threatened with foreclosure, we negotiate with mortgage holders for a realistic loan modification plan that allows you to keep your home while repaying the debt over a longer time period.
If bankruptcy is ultimately the right choice for you, we will fully explain the process and the effects that it will have on you, now and in the future.
We will also help you determine which of the three bankruptcy offerings from the U.S. Bankruptcy Code fit your situation best:
Chapter 7: Also known as liquidation, Chapter 7 bankruptcy requires selling off the debtor's assets to satisfy as much of the debt as possible before the rest of it is wiped out. Either federal or state exemptions can be used to protect certain kinds of property.
Chapter 13: Known as a wage earner's plan, Chapter 13 allows people with stable incomes to pay off part of their debt in installments, usually over three to five years. It is often a good solution for people facing foreclosure, because it lets them keep their homes.
Chapter 11: Commonly called reorganization, Chapter 11 is a way for a financially distressed business — even a sole proprietor — to stay in operation while keeping creditors at bay. The business operations may be turned over to a trustee appointed by the court while debts are repaid under a creditor-approved plan.
Whichever form of relief is decided upon, our firm can assist with pre-bankruptcy planning to identify and categorize your assets so we can determine possible exemptions and your priorities for debt relief. We also help with post-bankruptcy planning by devising strategies to get you back on a firm financial footing and repair your credit.
Chapter 7 Bankruptcy
Chapter 7 bankruptcy is the most popular choice — it saves you from having to pay bills you can no longer afford and eliminates many of your debts through discharge and liquidation. When you file Chapter 7 bankruptcy, your personal assets are sold to pay creditors and your remaining debt is wiped out, often in as a little as 90 days.
New York also requires you to complete a pre-bankruptcy credit counseling course administered by an approved agency. Your certificate of completion must be filed with your New York City bankruptcy forms.
Chapter 13 Bankruptcy
Chapter 13, also known as debt readjustment, allows you to consolidate your debts into one monthly payment. You will continue to pay from wages until your debt is reduced after a period of three to five years, which must be outlined in a court-approved payment plan.
While Chapter 13 requires priority claims (e.g., taxes and child support) to be paid in full, unsecured debts (e.g., credit card and medical bills) can often be paid in part, some for as little as ten cents on the dollar. The general rule is that unsecured creditors should be paid as much as they would have received had you filed Chapter 7.
It's wise to consult with a bankruptcy attorney to discuss whether you can afford an additional payment to reduce your outstanding bills via Chapter 13, on top of your current monthly expenses.
Chapter 11 Bankruptcy
Chapter 11, also known as reorganization bankruptcy, is mainly the choice for businesses interested in staying operational while keeping creditors at bay and restructuring their debt. While Chapter 11 is available to individuals, it's not as popular an option as Chapter 7 or Chapter 13, which are both simpler and less expensive. In a Chapter 11, debts are repaid under a creditor- and trustee-approved plan. There is no limit to the amount of debt that can be reorganized.
The Meeting of Creditors
Note that New York requires you to attend a 341 Meeting of Creditors around a month after filing. If there are no challenges, your dischargeable debts will be discharged within three to six months. Those who file Chapter 13 will also be required to attend a hearing before a bankruptcy judge, and if your repayment plan is confirmed, your dischargeable debts will be eliminated once you've made good on your plan.
Roman & Associates — Your Financial Lifeline
Before filing bankruptcy, you will need to gather all relevant financial documents. Your attorney will then guide you through pre-bankruptcy planning to identify your assets and look for possible exemptions. We can work with the court-appointed trustee in your case to ensure that your paperwork is accurate and filed correctly. Afterwards, we can devise strategies to assist you as you get back on your feet and work to repair your credit.
No one deserves to suffer crushing debt and worry month-to-month about how they'll pay it off. Roman & Associates will help you negotiate with creditors, file all the necessary paperwork, and represent you in bankruptcy court. If keeping your home is important to you, we'll also negotiate with your mortgage holders to create a loan modification plan.
Bankruptcy is a complex process that should only be entered with the guidance of a trustworthy, experienced, and qualified attorney. At Roman & Associates, our priority is to protect as much of your property as possible while settling your accounts with creditors and restoring your creditworthiness. Our goal is for every client to feel an immense sense of relief after filing.
---
Brighten your financial future with Roman & Associates today. Contact us online or at (888) 643-2460 to get started.
---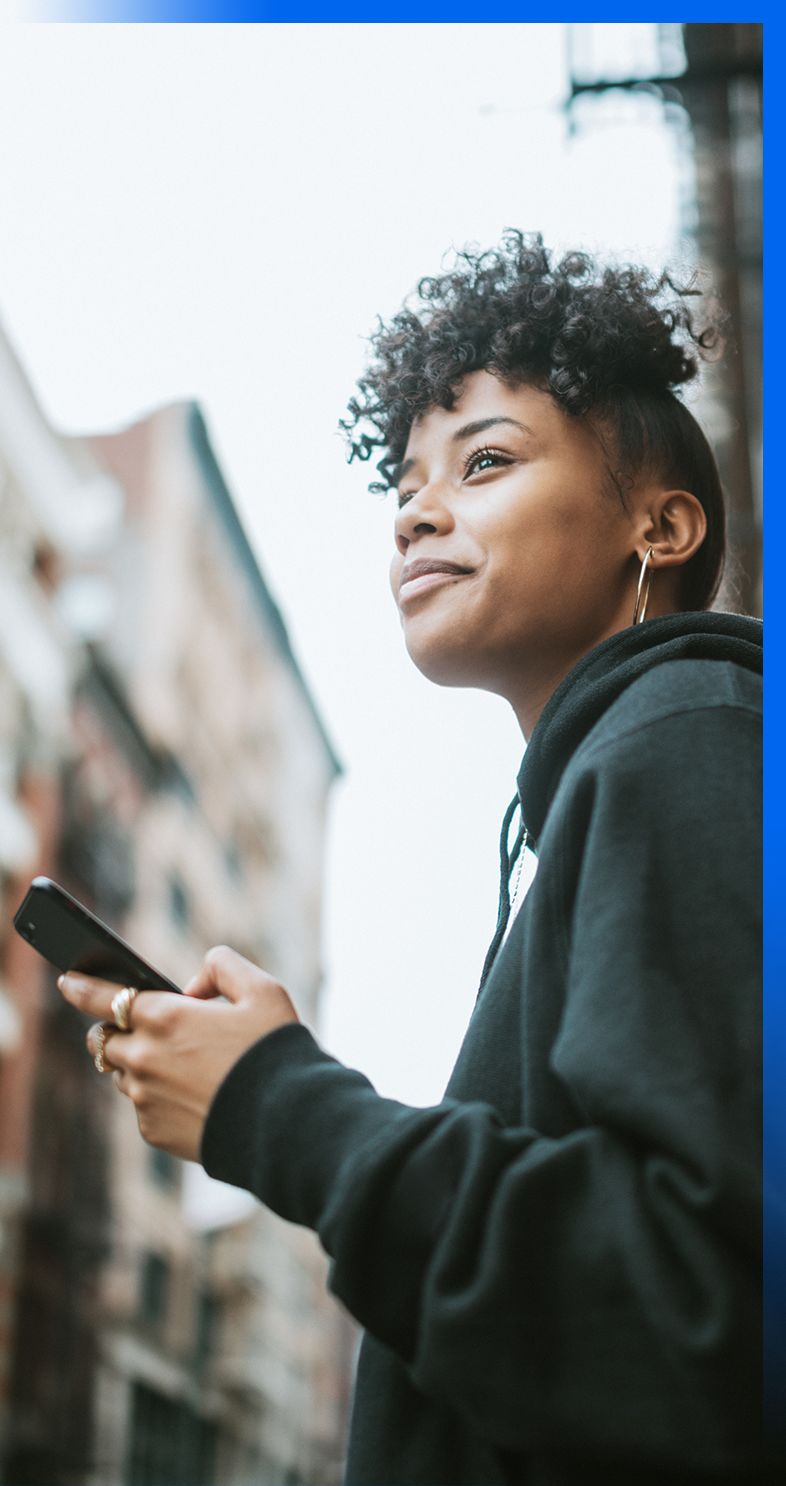 Contact Us Today
Call us at (888) 643-2460 or submit an online form today to get in touch with our team and begin exploring your legal options. Hablamos español.
Your Case Matters to Us
Roman & Associates, Attorney at Law is here to give you the results you deserve.
Your Success is Our Success Get in Touch with Us
Schedule a Free Initial Consultation