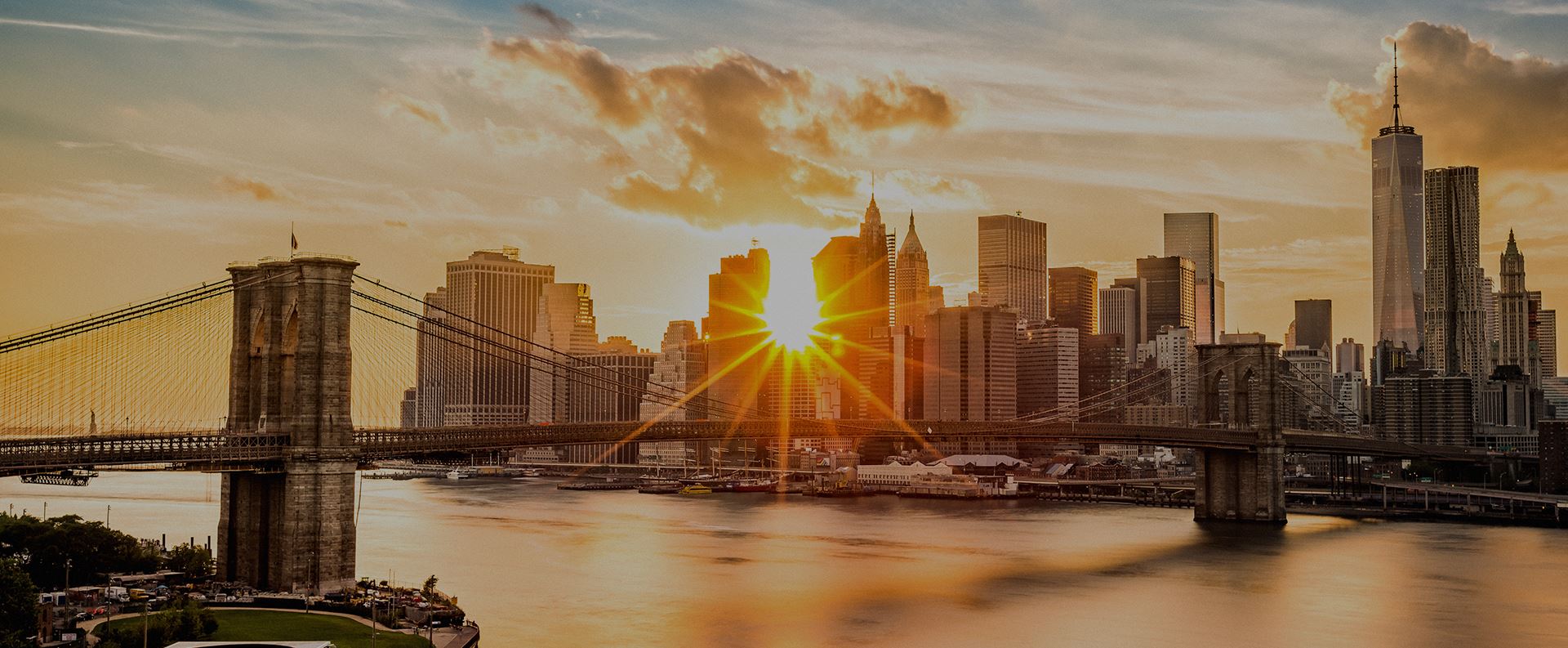 A Fresh Start is
Just Ahead
Proudly Serving Clients in New York & New Jersey
Bankruptcy | Credit Card Debt Lawsuit Defense | Personal Injury | Real Estate
An image of the New York City skyline with the sun rising between the skyscrapers.
Manhattan Law Firm
Attorneys Focused on Bankruptcy, Credit Card Debt Lawsuit Defense, Real Estate, & Personal Injury Matters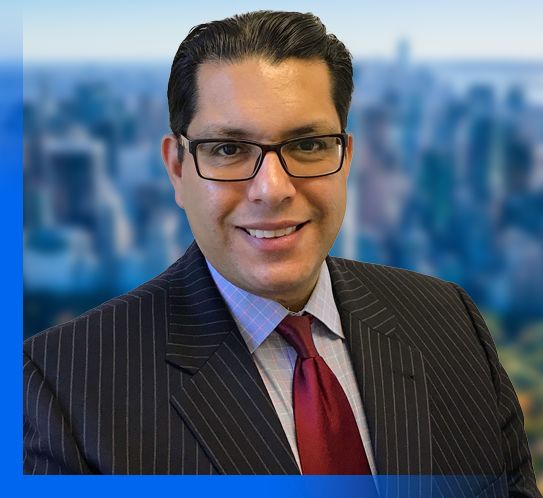 What Does It Mean to File Bankruptcy in New York & New Jersey?
Bankruptcy is a legal financial procedure that an individual, a married couple, or business can file for when they have, for whatever reason, become unable to pay their bills any longer. Bankruptcy can provide a fresh start for a person's financial life. However, it is a legally complex procedure that should only be entered into with the expert guidance of a trustworthy bankruptcy attorney.
The current pandemic has been financially devastating for independent contractors, freelance workers, Lyft drivers, Uber drivers, NYC taxi drivers, restaurant workers, and gig economy workers. These valuable and important workers do not generally have access to the same types of benefits that traditional employees have.
Thankfully, the United States Constitution provides us all with the legal right to file bankruptcy to get a fresh start. This means that your bankruptcy case will be handled in federal court. Filing bankruptcy can immediately stop all your creditors from continuing to attempt to collect debts from you, and the halt to these collection activities will remain effective until all your debts have been officially discharged by the bankruptcy court according to federal bankruptcy law.
We're Here to Help Types of Cases We Handle
What Do the Different Chapters of Bankruptcy Mean?
There are four types of bankruptcy, which are referred to as Chapters.
If you are a struggling Uber driver, Lyft driver, or NYC taxi driver, discuss all the possible bankruptcy options with an attorney before deciding on which Chapter applies to your current situation:
Chapter 7 bankruptcy: Also called a liquidation bankruptcy; although filing a Chapter 7 bankruptcy can result in the sale of a person's assets to pay creditors, Roman & Associates may be able to prevent the sale of your property while simultaneously obtaining an order of discharge for your debt.
Chapter 11 bankruptcy: Also known as a reorganization bankruptcy; mainly used for businesses.
Chapter 12 bankruptcy: Reserved only for use by family farmers.
Chapter 13 bankruptcy: Also referred to as a debt adjustment bankruptcy; a Chapter 13 bankruptcy requires you to file an official court-approved payment plan, which you will use to repay your debts using your current income.
Most individual and joint bankruptcies, whether for a traditional employee or a freelance worker such as an Uber or Lyft driver, fall under either Chapter 7 or Chapter 13. However, do not attempt to skip the step of speaking to an experienced attorney before deciding which type of bankruptcy you should file.
How Is the COVID-19 Pandemic Disproportionately Affecting the Bankruptcy Rates of Gig Economy & Ride Share App Workers, Like Uber, Lyft, & Taxi Drivers in New York City?
Freelance workers, or independent contractors, do not have access to employer-provided health insurance, life insurance, paid sick leave, workers' compensation, or traditional unemployment insurance. The loss of income that these workers are experiencing due to the current state of emergency will inevitably result in a wave of freelancers turning to bankruptcy in order to get a fresh start.
If you are an independent contractor, freelance worker, Lyft driver, Uber driver, NYC taxi driver, restaurant worker, or gig economy worker in need of a financial fresh start, contact us today for a free bankruptcy consultation.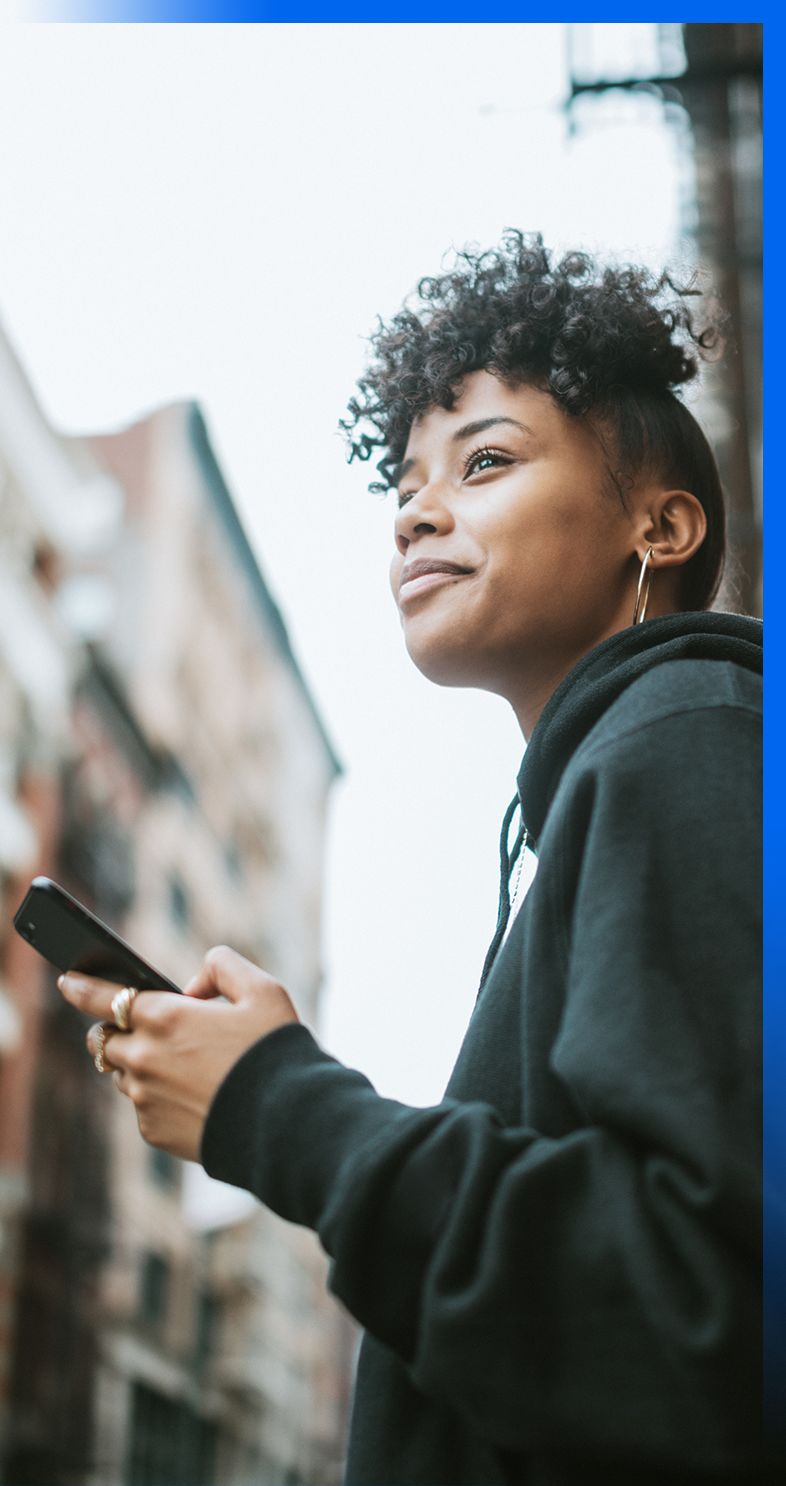 Contact Us Today
Call us at (888) 643-2460 or submit an online form today to get in touch with our team and begin exploring your legal options. Hablamos español.
Competent Lawyers & Strong Legal Advocates
If you are facing bankruptcy or a consumer debt lawsuit, have a real estate issue, or need advice regarding a personal injury accident case, it is important that you work with attorneys who can provide effective representation focused on results.
Clients throughout New York and New Jersey choose Roman & Associates because our firm offers:
Affordable rates: Our rates are reasonable, and we offer flexible payment options of up to 12 months. We accept payments via credit card, debit card, and payment apps.
Flexibility: We offer clients the convenience of evening and weekend appointments.
Bilingual services: Our attorneys and staff are bilingual — hablamos español.
Whichever legal area you need our help with, you can rely on our comprehensive approach to address your matter.
To schedule a free consultation, send us a message or call (888) 643-2460 today.
Licensed to Practice in New York & New Jersey

Accessible Evenings & Weekends

Flexible Payment Plans & Payment Options

Nearly 1000 Bankruptcy & Real Estate Closings Completed
Schedule Your Free Consultation
If you have a legal matter you believe our team can handle, get in touch with our firm today. We will work with you to figure out a solution that serves your best interests. Contact us online or call us at (888) 643-2460.
Contact Us For A Free Consultation Today
Locations in New York and New Jersey
New York Office
305 Broadway
Suite 720
New York, NY 10007
New Jersey Office
(By Appointment Only)
5 Elm Row
Suite 104
New Brunswick, NJ 08901